¡Invitamos a todas las organizaciones y colectivos aliados a respaldar el Encuentro 2018 de SOA Watch!
Este año celebramos el tercer Encuentro Fronterizo en ambos Nogales, EE.UU. / México como una respuesta directa al llamado a la solidaridad para resistir la militarización, apoyar a los refugiados y migrantes, y denunciar las política de Estados Unidos en América Latina, en tanto al lo militar, económico y de estado que crean las condiciones de desplazamiento forzado y violencia. ¡No hay muro o frontera que pueda disuadir la solidaridad de la gente!
Para generar el mayor impacto posible, es importante crear una fuerte coalición de grupos para amplificar nuestras demandas y desafiar los sistemas opresivos que perpetúan el imperialismo, la militarización y el racismo de los Estados Unidos.
[ls_content_block slug="action-button" varlabel="¡Respalde el Encuentro!" varurl="http://goo.gl/forms/0YN62PDHZ18DHQNB3″]
---
Agradecemos a los patrocinadores de este año:
ARGENTINA
Comité Oscar Romero – Buenos Aires

Diálogo 2000 – Jubileo Sur Argentina

Movimiento por la Paz, la Soberanía y la Solidaridad entre los Pueblos de Argentina (MOPASSOL)
BELGIUM
Red europea de Comités Oscar Romero
Solidair met Guatemala
Bolivia
Congregación de Nuestra Sra. de la Caridad del Buen Pastor
Thakichañani
BRAZIL
Instituto Políticas Alternativas Pra o Cone Sul-PACS
Liga Latinoamericana Los Irredentos
Canada
Carrefour d'animation et de participation à un monde ouvert – Québec
KAIROS – Kootenay Subregion, British Columbia/Yukon
Chile
Agrupacion de Familiares de Ejecutados Políticos

Agrupación de Mujeres por la Memoria y la Vida

Agrupacion por la Memoria Historica – Providencia Antofagasta
Asociacion de Inmigrantes por la Integración Latinoamericana y del Caribe, APILA

Centro de Salud Mental y Derechos Humanos, CINTRAS

Colectivo de Ex presas políticas El Buen Pastor
Colectivo Raíces de Resistencia
Comisión Ética Contra la Tortura
Comisión Funa

Comité de Defensa de los Derechos Humanos y Sindicales CODEHS

Congreso de los Pueblos-Capítulo Chile
Comite Oscar Romero de Chile

Comité Por la Vida y Libertad de Mauricio Hernández Norambuena

Comunidad Ecuménica Martín Luther King
Corporación 3 y 4 Álamos, un Parque por la Paz, la Memoria y La Justicia
Corporación La Serena 16 de Octubre

Corporación Memoria Borgoño

Corporación Mutual Bautista Van Schouwen Vasey

Ex Presas y Ex Presos Políticos
Fundación Victor Jara
Servicio Paz y Justicia – SERPAJ, Chile
Colombia
Association of Roman Catholic Women Priests (ARCWP) – South America
CEPALC – Centro Ecuménico Popular para América Latina de Comunicaciones
Christian Peacemaker Teams (CPT) / Equipos Cristianos de Acción por la Paz (ECAP)
Fundación Escuela de Paz

Fundación Lazos de Dignidad

Servicio Internacional Cristiano de Solidaridad con los Pueblos de America Latina "Oscar Romero" (SICSAL)
Costa Rica
Centro de Amigos para la Paz
School of the Americas Watch – Costa Rica
CUBA
Centro Oscar Arnulfo Romero
Dominican Republic
Comunidades Eclesiales de Base (CEB)
Servicio Internacional Cristiano de Solidaridad con los Pueblos de America Latina (SICSAL)
Sociedad Ecologica de Barahona
Europe
Guatemala
Asociacion Coordinadora Comunitaria de Servicios para la Salud – ACCSS
Asociación Pop No'j
H.I.J.O.S. Guatemala
Instituto sobre Dinamicas Globales y Territoriales
HONDURAS
Comision de Accion Social Menonita – CASM
Comité de Familiares de Detenidos-Desaparecidos en Honduras (COFADEH)
Italy
Associazione Il Ce.Sto – Genova
Latin America
Liga Argentina por los Derechos del Hombre
Mexico
Center for International Policy (CIP) – Americas Program
Colectivo Contra la Tortura y la Impunidad A.C.
H.I.J.O.S. México
Mujeres para el Diálogo
Observatorio Eclesial

Observatorio Latinoamericano de Geopolítica

Organizaciones en Mexicali Protestando la Privatización del Agua
Revista Comunera de la Casa de los Pueblos
Traditional O'odham Leaders of the O'odham in Sonora, Mexico

Voces Mesoamericanas Acción con Pueblos Migrantes
Panama
Espacio Encuentro de Mujeres
Paraguay
Right Livelihood Award – Alternative Nobel Peace Prize
PERU
Seminario COMISEDE – Cooperación Militar, Seguridad y Defensa
Spain
Asociación Petón do Lobo

Comité Oscar Romero de Madrid

Colectivo Internacional Ojos para la Paz
Ecologistas en Acción
United States
8th Day Center for Justice
Adrian Dominican Sisters
Alliance for Global Justice
Arizona Palestine Solidarity Alliance
Arizona State University
Association of Roman Catholic Women Priests
BPFNA – Bautistas por la Paz
Beacon Presbyterian Fellowship
Border Patrol Victims Network
Bridges Across Borders
Camino Comun: Solidarity International
Center for Biological Diversity
Central Americans for Empowerment (CAFE) – University of California, Berkeley
Casa Camino Real Bookstore & Community Center
Chicago Religious Leadership Network (CRLN)
Citizens Against Refusals, Exile, and Separation
City Church – Cleveland Heights
Clockwise Cat Progressive Magazine
Coalicion de Derechos Humanos
CODEPINK – Greater Dallas

Columban Center for Advocacy and Outreach

Cosmo Visiones Ancestrales
Cuba Vive – Tampa Bay
Daughters of Charity
Democratic Socialists of America – Tucson
Denver Justice & Peace Committee
Disciples Peace Fellowship

Dominican Sisters of San Rafael and Dominican Sisters of Mission San Jose

Ecumenical Peace Institute/CALC
Fellowship of Reconciliation
Feminist Task Force on Gender Equality to End Poverty
Food and Water Watch
Food Not Bombs – Orlando
Franciscans for Justice
FrutaGift
GLAHR – Georgia Latino Alliance for Human Rights
Grace United Church of Christ, Houston
Greater New Orleans Interfaith Sanctuary Coalition (GNOISC)

Green Party of Pima County

Green Party of the United States
Guatemala Solidarity Project
Holy Spirit Missionary Sisters – USA-JPIC
Human Earth Animal Liberation (HEAL)
Human Rights Observation – Honduras

Illinois Coalition Against Torture

Immaculate Heart Community
Interfaith Community for Detained Immigrants
Inter-faith Coalition on Immigration
InterReligious Task Force On Central America & Colombia
Ithaca Jewish Voices for Peace and the Ithaca Committee for Justice in Palestine
Keep Prescott Together
Latin America Caribbean Committee – Loretto
Leadership Conference of Women Religious
Local to Global Justice
Loretto Community
LuXXarTe
Martin Luther King Jr. Justice Coalition
Mayflower United Church of Christ
Michigan Solidarity Network with Mexico (MSNM)
National Action Network – Kansas Chapter
National Benedictines For Peace
National Lawyers Guild
National War Tax Resistance Coordinating Committee
Network in Solidarity with the People of Guatemala (NISGUA)
New Jersey State Industrial Union Council
No Más Muertes – No More Deaths
Nukewatch
Oakland Catholic Worker
Olympic Peninsula Progressives
Pacifica Peace People
Pan Left Productions – Media/Arts Collective
Pax Christi – Beverly, MA
Pax Christi – Manasota
Prescott College
Poor People's Economic Human Rights Campaign of Middle Tennessee
Popular Resistance
Refuge Ministries of Tampa Bay International
Sacred Heart Franciscan Friary
Saint Peter's University
San Francisco Living Wage Coalition
School of the Americas Watch – Chile
School of the Americas Watch – East Bay
School of the Americas Watch – Illinois
School of the Americas Watch – Los Angeles
School of the Americas Watch – New Orleans
School of the Americas Watch – Puget Sound
Showing Up for Racial Justice (SURJ) – Tucson
Sisters of Mercy
Sisters of Mercy of the Americas – Justice Team
South Central Kansas Peace and Social Justice Center
St. Petersburg Religious Society of Friends
Students Against Incerceration – DePaul University
Students and Workers Against Racism and Militarism (SWARM)
The Gloo Factory
Taos United Community Church
The Church of Our Saviour/La Iglesia de Nuestro Salvador

The Florence Immigrant and Refugee Rights Project

The Nuclear Resister
The Peace Farm
The Progressive Catholic Coalition

Tompkins County Immigrant Rights Coalition

Topanga Peace Alliance and MLK Coalition of Greater Los Angeles
Transformations CDC Hispanic Ministry
Tucson Peace Center
United Auto Workers (UAW) Local `160 – Warren, Michigan
Ursuline Sisters of Cleveland
Veterans For Peace National
Veterans For Peace "Smedley D. Butler Brigade" Chapter 9 – Boston
Veterans For Peace Chapter 10 – Albany
Veterans For Peace Chapter 13 – Tucson
Veterans For Peace Chapter 021 – Nothern New Jersey
Veterans For Peace Chapter 23 – Rochester
Veterans For Peace Chapter 027 – Minneapolis
Veterans For Peace Chapter 034 – New York
Veterans For Peace Chapter 035 – Spokane
Veterans For Peace Chapter 041 – Cape Cod
Veterans For Peace Chapter 046 – Monterey
Veterans For Peace Chapter 47 – Pittsburg
Veterans For Peace Chapter 50 – Brownston
Veterans For Peace Chapter 55 – Santa Fe
Veterans For Peace Chapter 58 – Catskill Mountain
Veterans For Peace "A.J. Muste" Chapter 062 – Southern New Hampshire
Veterans For Peace Chapter 69 – San Francisco
Veterans For Peace Chapter 87
Veterans For Peace "Stu Naismith" Chapter 90 – Broome County
Veterans For Peace Chapter 91 – San Diego
Veterans For Peace Chapter 92 – Seattle
Veterans For Peace Chapter 093 – Washtenaw/Ypsilanti
Veterans For Peace Chapter 099 – Western North Carolina
Veterans For Peace Chapter 102 – Milwaukee
Veterans For Peace Chapter 106 – North Texas
Veterans For Peace Chapter 120 – Boulder
Veterans For Peace Chapter 122 – Auburn
Veterans For Peace Chapter 126 – San Antonio
Veterans For Peace Chapter 141 – Bandon
Veterans For Peace Chapter 162 – East Bay
Veterans For Peace Chapter 170 – Savannah
Veterans For Peace "Jacob George" Chapter 174 – Jacksonville
Veterans For Peace "Sgt.Barrios Memorial" Chapter 182 – Baja California
War Resisters League
Westernville Presbyterian Church
Witness for Peace Midwest
Witness For Peace Southwest – Arizona
Witness for Peace Southwest – California
Witness For Peace Southwest – New Mexico
WNC4Peace
WRFG 89.3 FM Atlanta
URUGUAY
Madres y Familiares de Uruguayos Detenidos Desaparecidos
Servicio Paz y Justicia – SERPAJ Uruguay
venezuela
Fundación Latinoamericana por los Derechos Humanos y el Desarrollo Social – FUNDALATIN
---
"Gracias por la invitación de unirme con ustedes en la frontera, y gracias por el trabajo inspirador que está haciendo SOA Watch. Estaré fuera del país en noviembre, así que no puedo estar con usted en persona. Necesitamos de su trabajo ahora más que nunca"
-Susan Sarandon, actriz, activista y partidaria de SOAW desde 1998.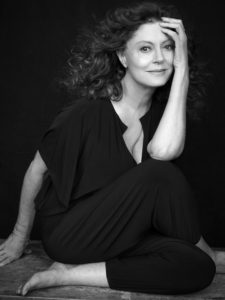 Foto © Mark Seliger
---
Martin Sheen. Actor, activista y partidario de SOA Watch desde 1998