2022 Artists Collective | Colectivo de Artistas 2022
Priscilla "Nefftys" is a Nogales-based Historian and Hip-Hop Artist directing Nogaleria, a border town art movement amplifying creative collaboration through workshops, galleries, and performances in Southern, AZ. Follow @nefftys on IG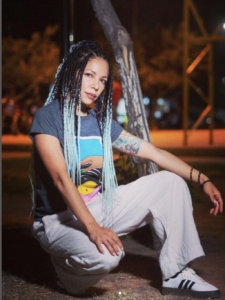 ---
Natalia Serna "La Muna" is a Sonoran-based musician writing and performing songs to honor the lives, struggles, and stories of migrants, refugees, and asylum seekers she has met and befriended along the journey. Listen to her album Estoy Pidiendo Refugio here.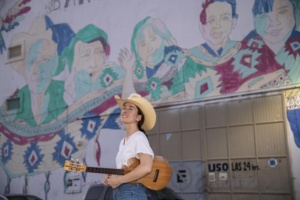 ---
Kiara Aileen Machado is a Guatemalan/Salvadoran-American visual artist based in Southern California. Kiara's body of work explores the structures and liberation of identity, femininity, and culture while challenging the omission of Central Americans from mainstream U.S. and Latinx narratives. View Kiara's Gallery here.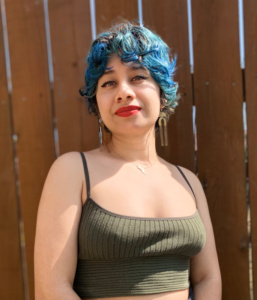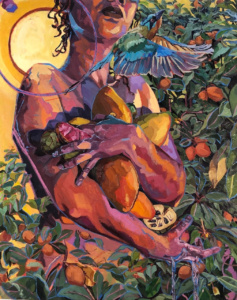 ---
Dulce María López's artworks are anecdotes, love letters, and calls for justice based on her experiences as a rural Mexican immigrant woman living in the U.S. Her artwork intends to shake challenge conformity, question societal structures, and encourage viewers to take action towards equity. View Dulce's Gallery here.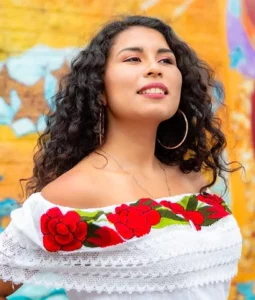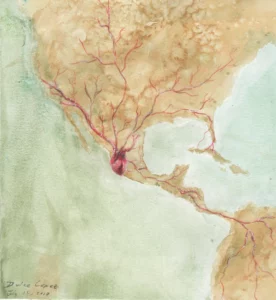 ---
Robert Neustadt is a songwriter, immigrant rights activist, and a professor of Spanish. He co-produced Border Songs, a CD of music and spoken word, that raised nearly $100,000 for No More Deaths/No más muertes. He has recorded an album, Voluntary Return: Songs of Solidarity with Migrants and Refugees, and recently published a bilingual edition of a play, Border Voices / Voces fronterizas. He donates all royalties from the album and the play to the Colibrí Center for Human Rights and No More Deaths.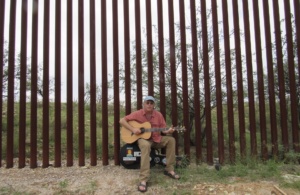 ---
Based in Ambos Nogales, Jung weaves rap and song into forms self healing and transformation in the urban borderlands he traverses daily.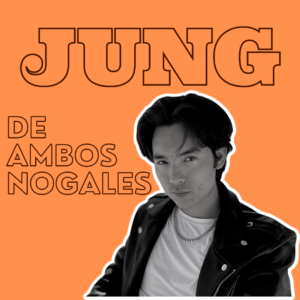 ---
Oona Valle is a queer, Honduran-American luchadorx currently based in Huchiun (Oakland, CA) where they are creating sanctuary for LGBTQ Central American asylum seekers with their intentional community, Canticle Farm. They've lived and worked in Tijuana, MX, where they helped support the establishment of several migrant run mutual aid projects with members of the Central American caravans.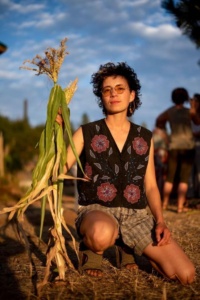 ---
Nogales-born visual artist and high school student Grecia Solorio has been creating art from a young age. Solorio has contributed to  various expositions and worked on several murals in Nogales, AZ. Her work, consisting of realistic depictions of women with feminist and religious themes, absorb and reflect faith, femininity, and her environment in the Borderlands.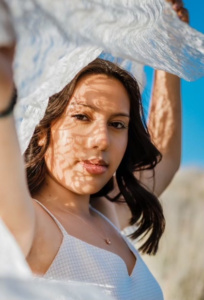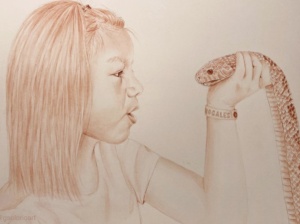 ---
Alán "Plan A" Parra: I was raised in ambos Nogales and grew up loving both sides of  my duality but as I grew older I found I had to defend my perspective and the existence of this more and more. My music is where I represent how I feel most honestly, fusing my perspective and influences from both sides of the border and beyond — PROHIBIDO OLVIDAR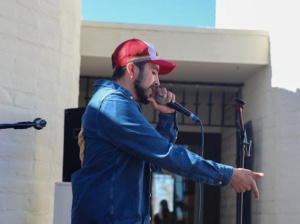 ---
Beatriz Cadenas Leon is a filmmaker based in Los Angeles, CA. Her story telling is rooted in sharing space with community and capturing the truth of our unique experiences.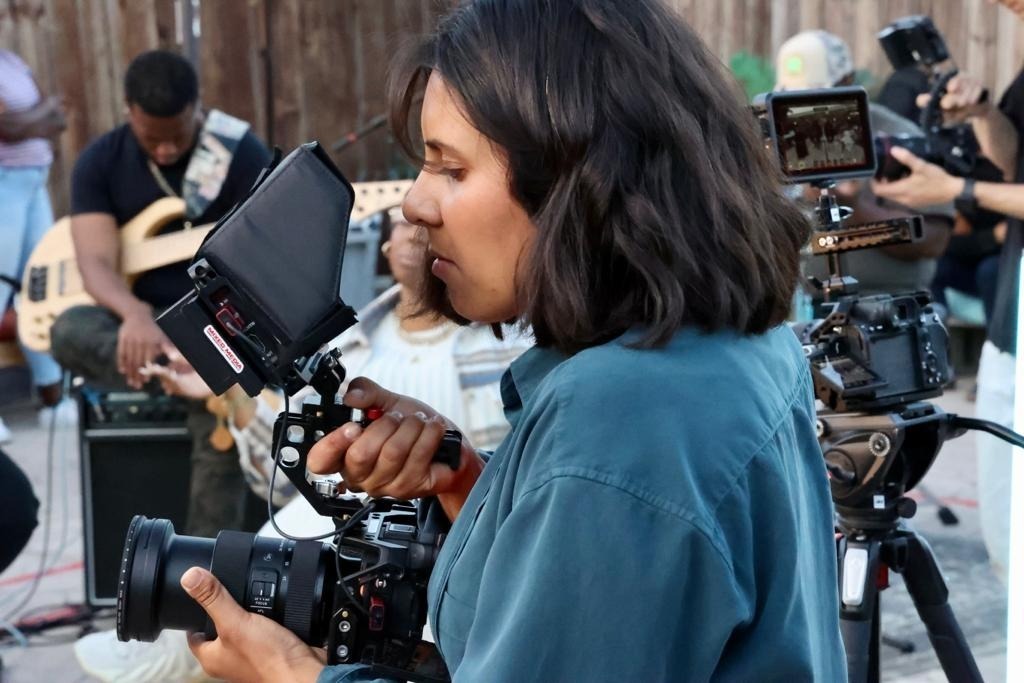 ---
Patricia Perez first demonstrated a profound interest in art at the age of five while observing
her maternal grandmother make crafts and sew her own clothes from hand drawn patterns. At
nine years old, she learned to manipulate oil paint on canvas by watching re-runs of Bill
Alexander's, The Joy of Oil Painting, on PBS. During her high school years, she painted replicas
of the Sistine Chapel onto commissioned antique furniture pieces and explored self-portrait
color pencil drawings. Patricia went on to study at The School of the Art Institute of Chicago and
finished completing her art degree at Northeastern Illinois University. During this time, she
realized her passion was rooted in sharing the creative process with everyday people by
bridging visual arts with community. Patricia is currently a full-time art instructor and recently
returned to school to pursue a social work degree.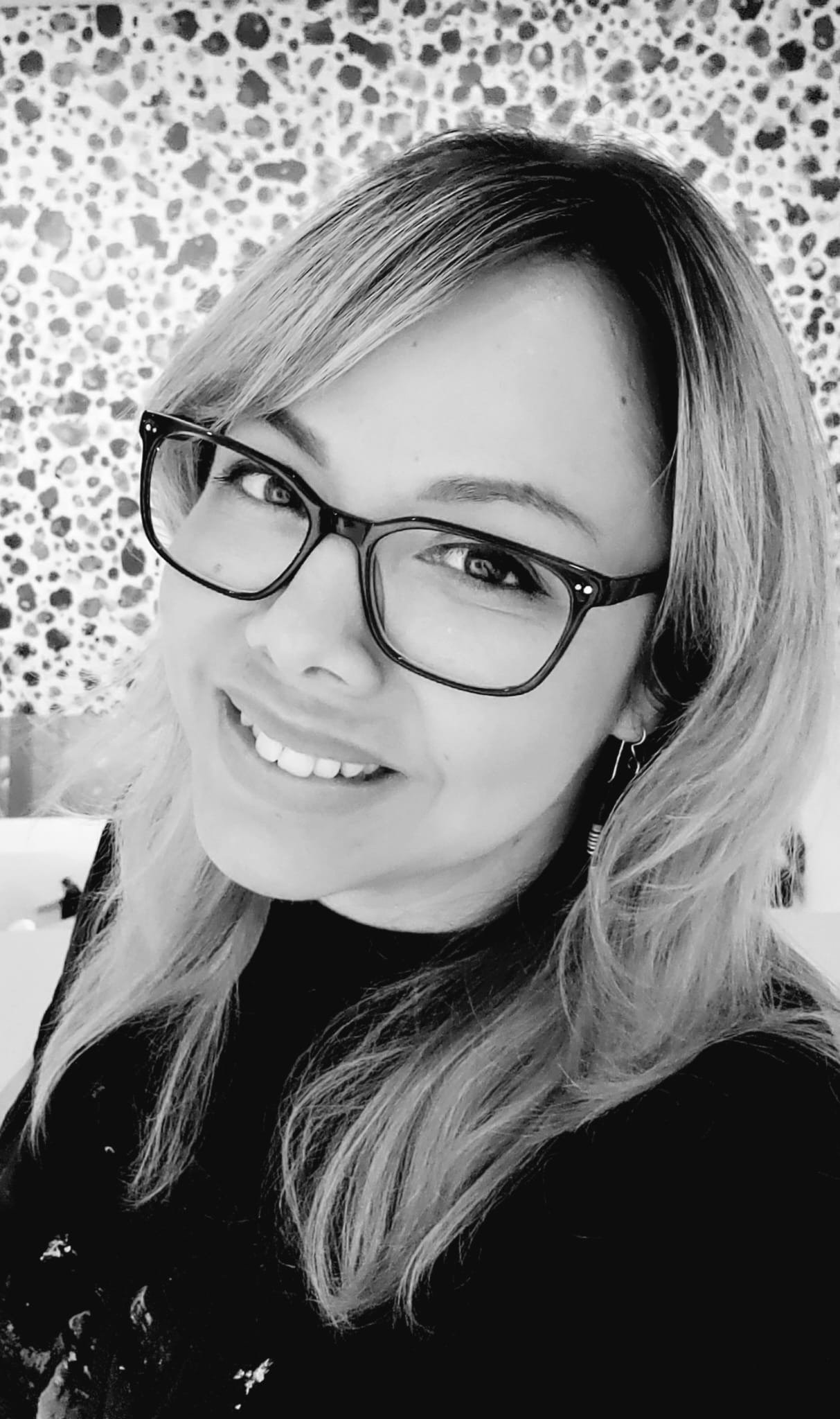 ---
Maria Rebeca Cartes is a native of Chile. Ms. Cartes has worked with Borderlands Theater as actor, music director and performer since the early 1980s. She has received numerous awards, including the Artists Grants Award by DiverseWorks; Mexic-Arte, Houston, Texas; the Kennedy Center for the Performing Arts in the American College Theatre Festival; Pima College/Borderlands for "Ensemble Performance" in the production, Beyond Borders; and a Meritorious Achievement Award for "Musical Direction" by the American College Theatre Festival.
Ms. Cartes has performed indigenous and traditional music from Latin America with Bwiya-Toli, singing and performing on string, flute and percussion. Read more from Rebeca here.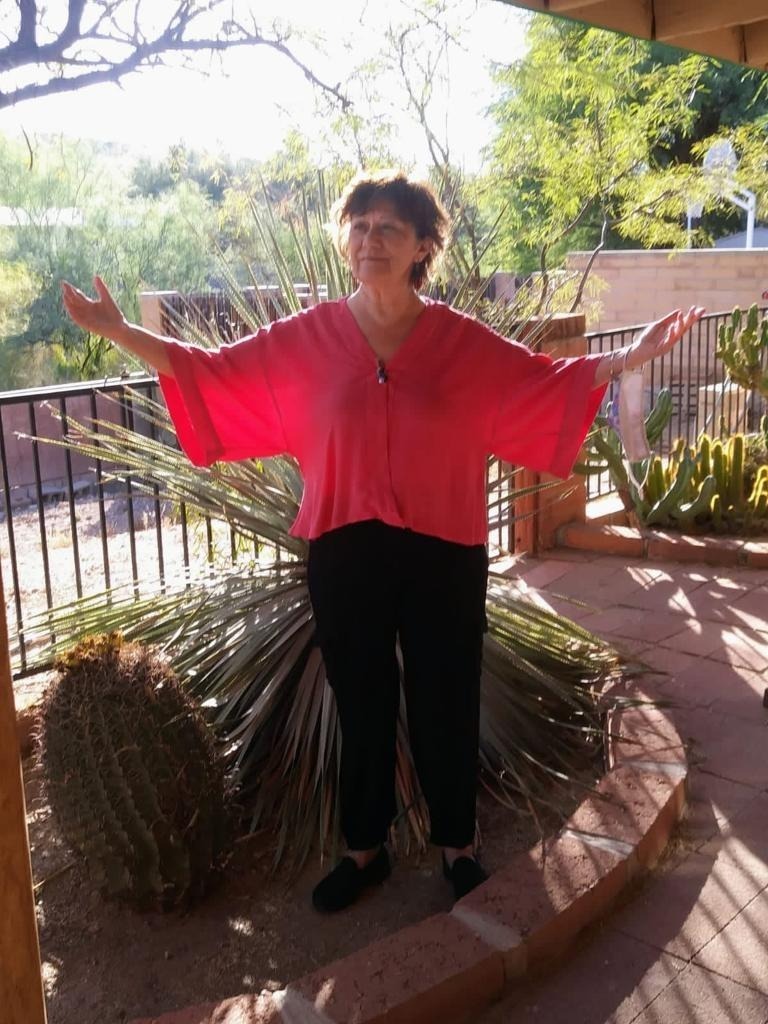 ---
Victor Linares is a musician, contemporary multi-instrumentalist and activist.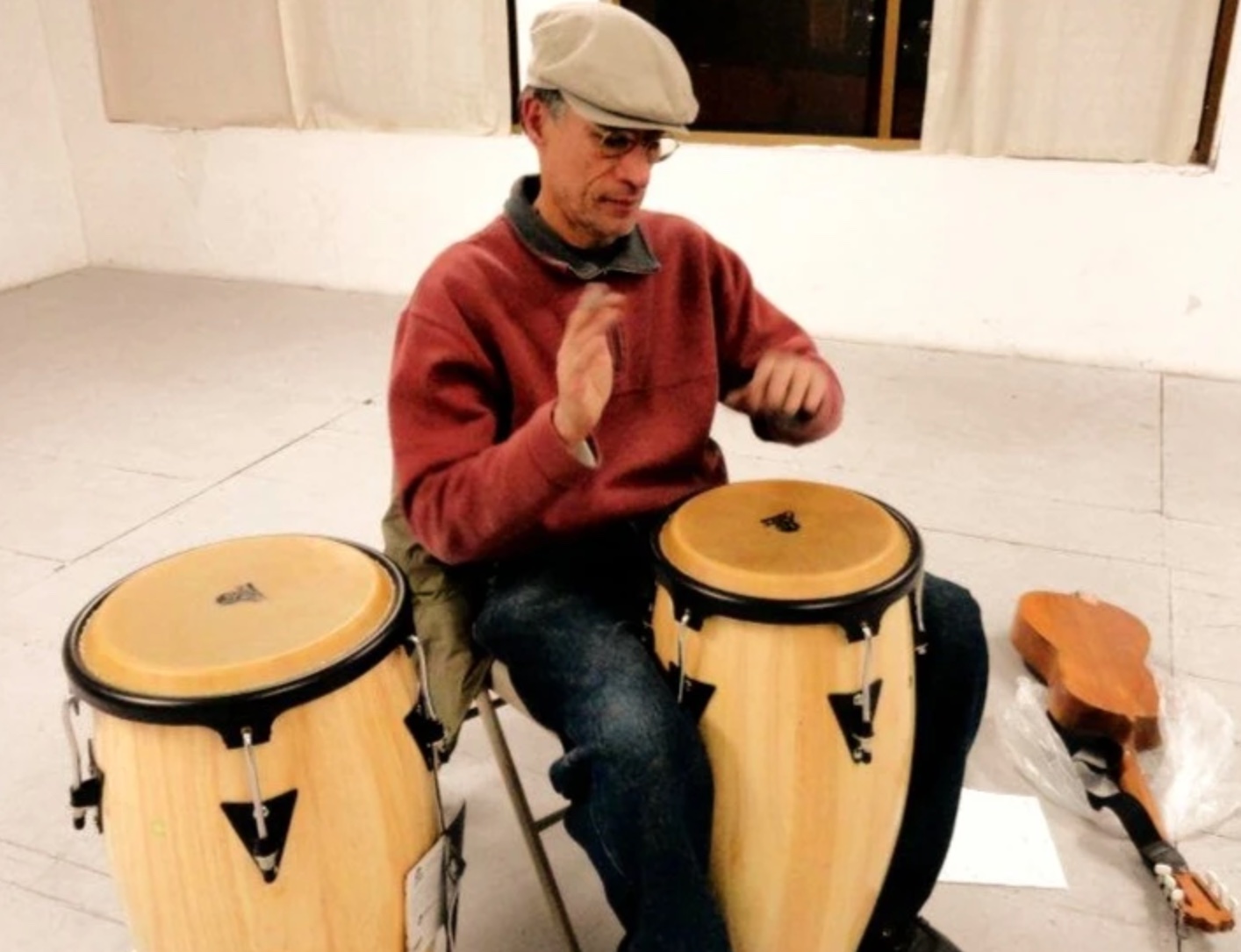 ---
Ted Warmbrand is a folk musician who embodies the spirit of Pete Seeger, using songs to build community, protest injustice, and bring joy to those around him. From peace rallies, churches, bars, street corners, homemade puppet shows, in city council chambers, and schools, Ted has carried the tradition of voicing current issues through song to audiences of all ages and persuasions. In his long-time musical career in Tucson, Ted has worked to translate songs for Nicaraguan musicians he sponsored with his nonprofit, ITZABOUTIME Productions. As an original programmer for KXCI Community Radio, his "Music From the Living Loom" show aired for 17 years and featured topical songs, live performances, and interviews with visiting artists. He is currently working to complete a documentary video preserving the memory of the Tucson Folksingers, 1955-1961, a group of young Tucsonans in the late 1950s, who spawned a folk scene in Tucson brought together civic-minded people to make the Old Pueblo less racist and more peace loving. Their songs and camaraderie gave them strength to be who they were and challenge closed-mindedness. Ted was awarded an SFA Master-Apprentice Artist Award in 2019.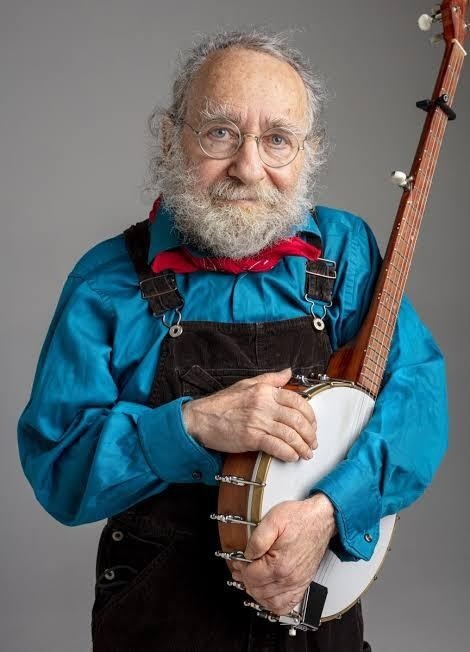 ---
Jaime Millan is a musician, guitarist and activist.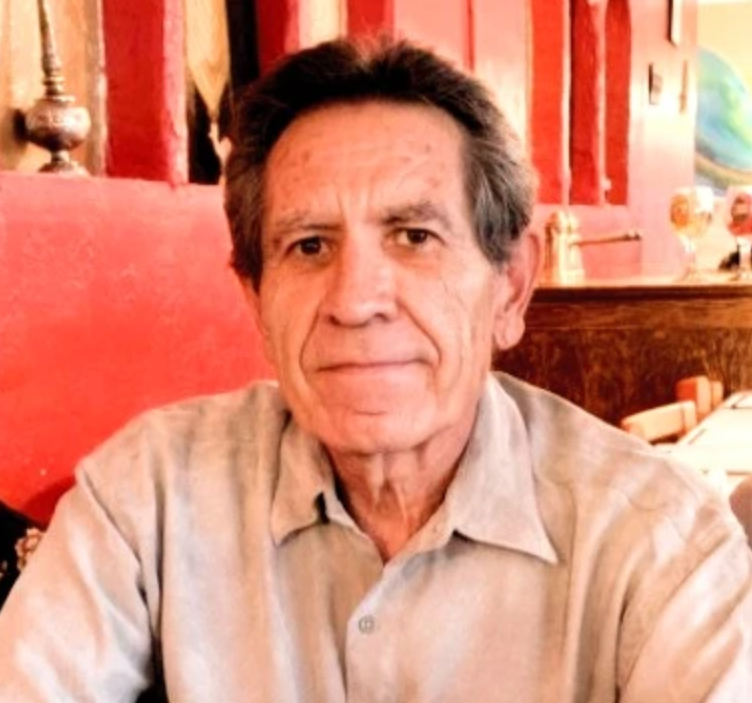 ---
Abya Yala – Magdalena De Kino (Dance)
Jetsonorama
Split Seed Productions
---
Speakers | Ponentes
Doña Taide Elena y Araceli Rodriguez
Marisol García Alcántara
Ana Maria Vasquez
Lourdes Fierro
Trayce Peterson
Dora Rodriguez
Jenn Budd
Todd Miller
Isabel García
Pastor Emelie Smith
Jhonathan Gómez
Lulu Matute
Erick Meza