SOA Watch's Dismantling Borders Book Club hosted an Author Talk with former U.S. Border Patrol Agent and whistleblower Jenn Budd when her memoir "Against the Wall: My Journey from Border Patrol Agent to Immigrant Rights Activist" was released. The book chronicles Budd's personal journey and exposes the corruption, human rights violations, and culture of racism and violence that characterize the Border Patrol.
Content Warning: Both the book and Author Talk contain discussion of physical and sexual violence and suicide.
Click here to watch the Author Talk with Jenn Budd.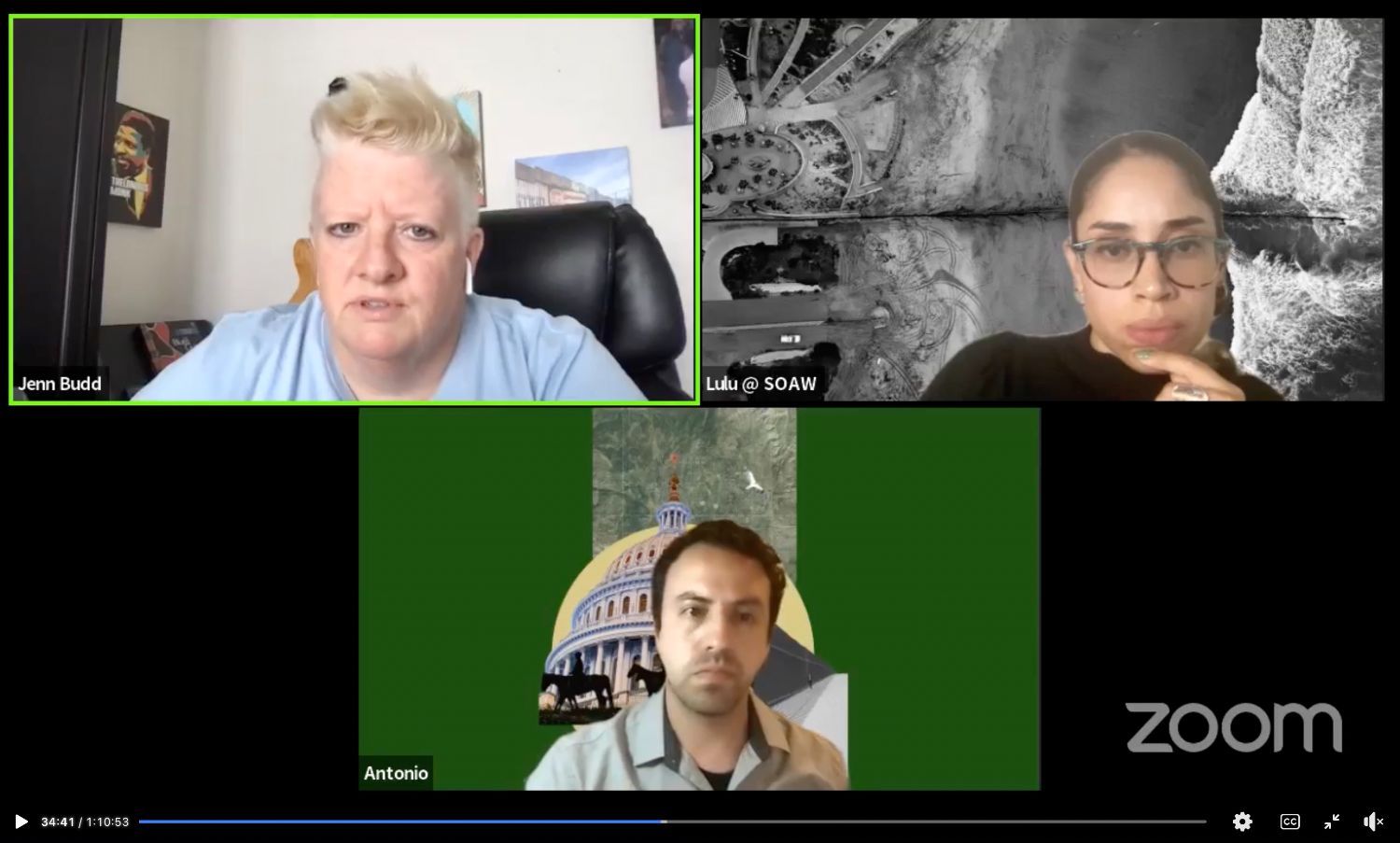 During the virtual event, we discussed the infamous shadow police known as "Critical Incident Teams" operating illegally within the Border Patrol, the case of Anastasio Hernández Rojas, the criminalization of humanitarian aid efforts in the borderlands, and how the recent Supreme Court decisions affect efforts for justice for the families of those murdered by the Border Patrol.