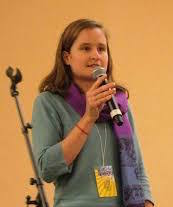 Brigitte Gynther
Contact: brigitte @ soaw.org
Brigitte Gynther leads SOA Watch's program and advocacy work. She has lived and worked in Central America for over a decade. She is passionate about solidarity with social movements. Brigitte first joined SOA Watch in 2012 as a human rights accompanier in Honduras, where she documented human rights violations and accompanied human rights organizations and social movements. Since then Brigitte has taken on many roles over the years, ranging from fundraising to leading SOAW's human rights work, particularly efforts to advance justice for Berta Caceres.
Prior to SOA Watch, Brigitte was the Co-Coordinator of Interfaith Action of Southwest Florida, where she coordinated national religious organizing in solidarity with the Coalition of Immokalee Workers (CIW).  Brigitte has a degree in Anthropology and International Peace Studies from the University of Notre Dame.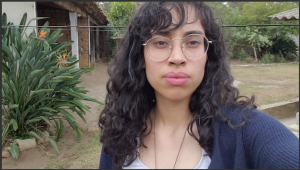 Lulu Matute – Organizing Coordinator
Contact: Lulu @ soaw.org
Lulu first joined SOA Watch in 2017 as a student delegate during that year's Border Encuentro in Nogales Arizona/Sonora. In her capacity with the organization, she works with a wide network of academics, artists, and community leaders to organize educational events and projects relating to the history of U.S. intervention in Latin America, hemispheric militarization, and immigration policies. She's an EMT-B Search and Rescue specialist in Northern California national parks and a humanitarian aid volunteer at the U.S./Mexico border (California/Baja, Arizona/Sonora). Lulu graduated from UC Berkeley with a degree in American Studies with a research focus on contemporary migration from Central America and the subsequent criminalization and incarceration of asylum-seekers at the US/Mexico border. She's a recipient of the Robert and Colleen Haas Scholars Award.
---
Oficina de Washington, DC
202-234-3440
Oficina de Tucson, AZ
202-234-3440
225 E 26th St
Suite 7
Tucson, AZ 85713