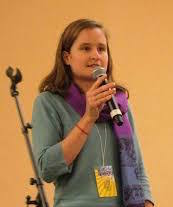 Brigitte Gynther – Program and Research Coordinator
Contact: brigitte @ soaw.org
Brigitte Gynther is currently SOA Watch's Program and Research Coordinator. She first joined SOA Watch in 2012 as a human rights accompanier in Honduras, where she documented human rights violations and accompanied human rights organizations and social movements.  Brigitte has also coordinated SOAW's human rights work, particularly efforts to advance justice for Berta Caceres.
Prior to SOA Watch, Brigitte was the Co-Coordinator of Interfaith Action of Southwest Florida, where she coordinated national religious organizing in solidarity with the Coalition of Immokalee Workers (CIW).  Brigitte has a degree in Anthropology and International Peace Studies from the University of Notre Dame and is the 2009 recipient of the Cardinal Bernardin New Leadership Award.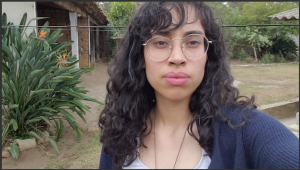 Lulu Matute – Organizing Coordinator
Contact: Lulu @ soaw.org
Lulu is a Chicago-bred, Silicon Valley based organizer working to address the primary root causes of mass migration from Central America. She's a desert aid Emergency Medical Technician and Search and Rescue specialist providing emergency medical services and humanitarian aid to asylum-seekers traversing through naturally treacherous and hyper-militarized borders. Lulu graduated from UC Berkeley with a degree in American Studies with a research focus on contemporary mass migration from Honduras and the subsequent criminalization and incarceration of asylum-seeking Hondurans at the US/Mexico border. She's a recipient of the Robert and Colleen Haas Scholars Award.
---
Oficina de Washington, DC
202-234-3440
Oficina de Tucson, AZ
202-234-3440
225 E 26th St
Suite 7
Tucson, AZ 85713