As part of the Unearthing the Real Root Causes of Mass Migration from Central America Delegation organized by solidarity organizations this spring, U.S. Congresspeople Ilhan Omar (MN-05), Cori Bush (MO-01), and Jamaal Bowman (NY-16) visited the Fraternal Black Organization of Honduras (OFRANEH). OFRANEH and the three members of the U.S. Congressional Black Caucus made connections about the impacts of the war on drugs, militarization, and state violence in Black communities in Honduras and in U.S. cities alike. Additionally, a delegation from the Miskitu people, who were victims of the May 2012 U.S. Drug Enforcement Administration (DEA) killings in Ahuas, joined OFRANEH in addressing the delegation.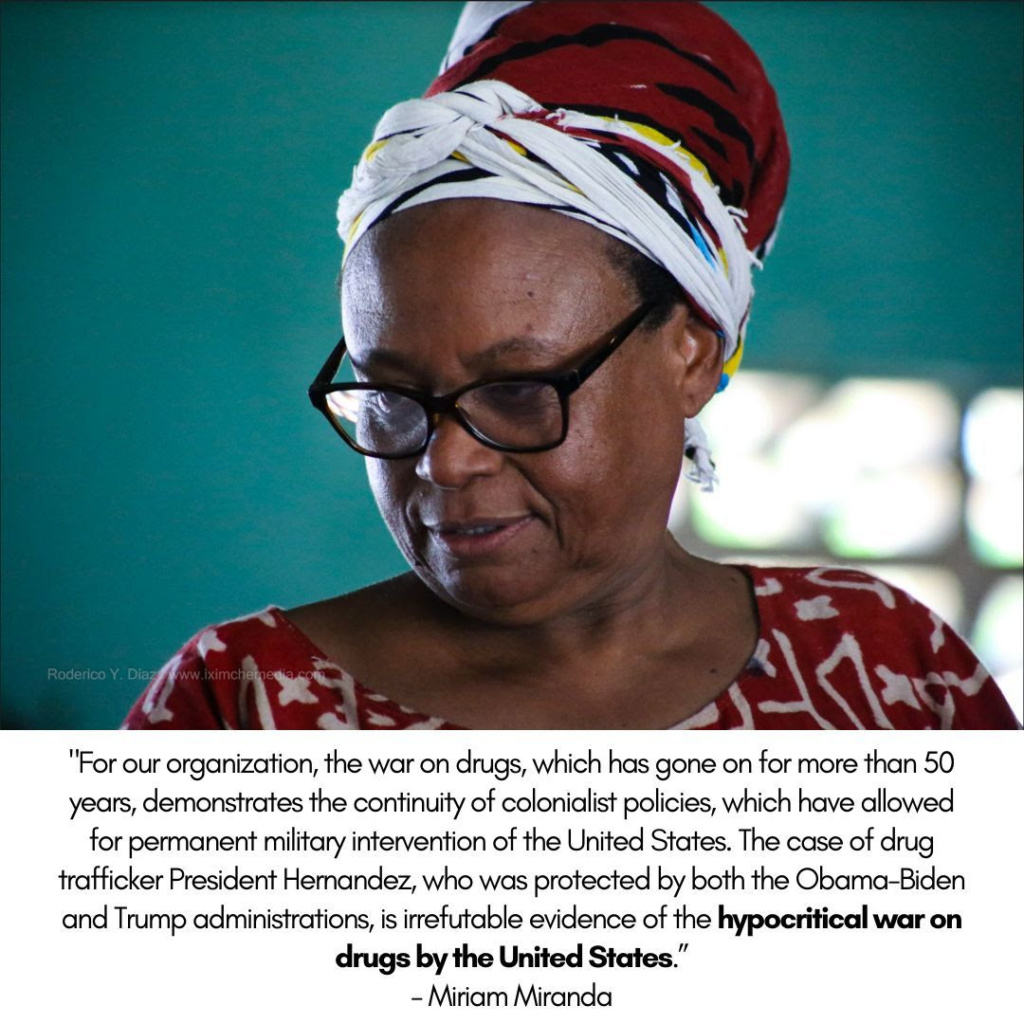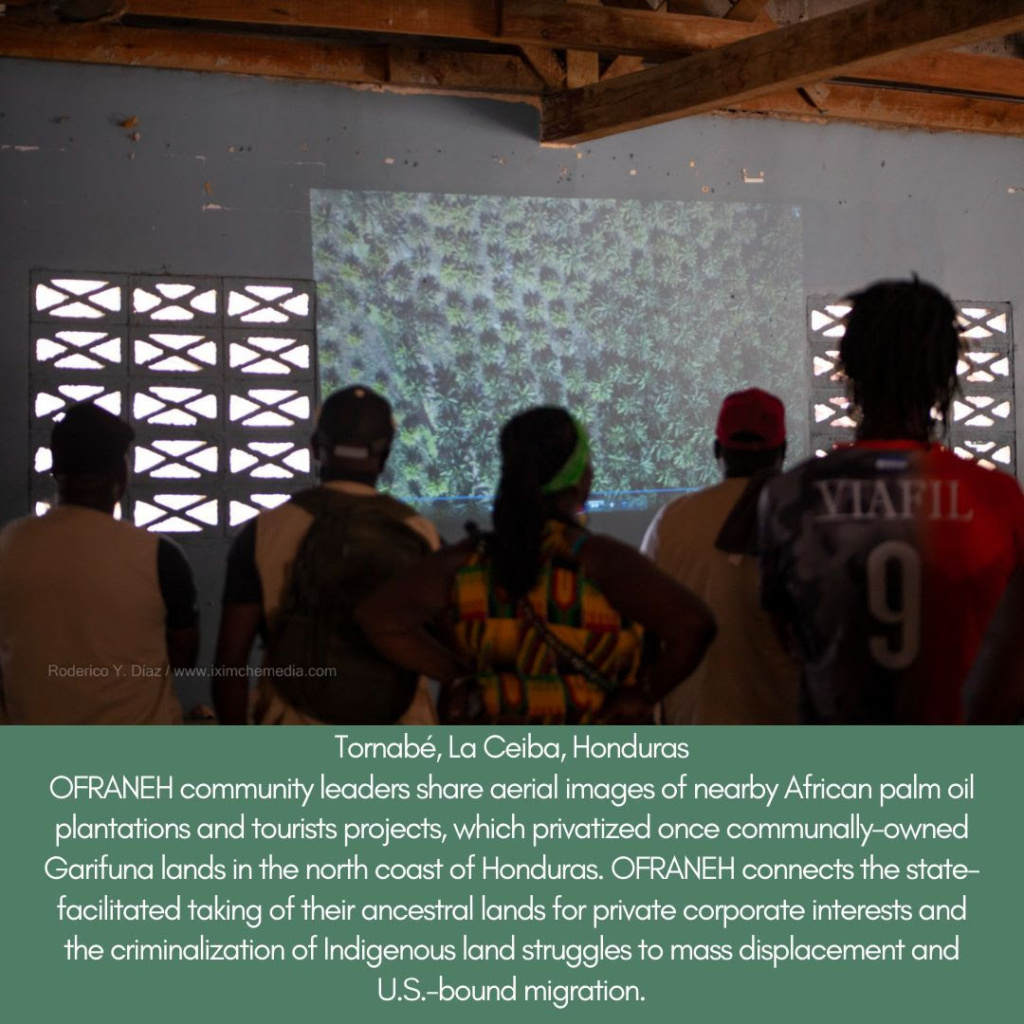 "The U.S. government has a long history of displacing and marginalizing Black and Brown people. Our work starts and ends with community; our interests is not with corporate greed, it is not with U.S. investment in militarization. Our interest is in environmental justice and education. We are raising awareness and speaking truth to power. Your fight is our fight and we will win."
-Rep. Jamaal Bowman (NY-16)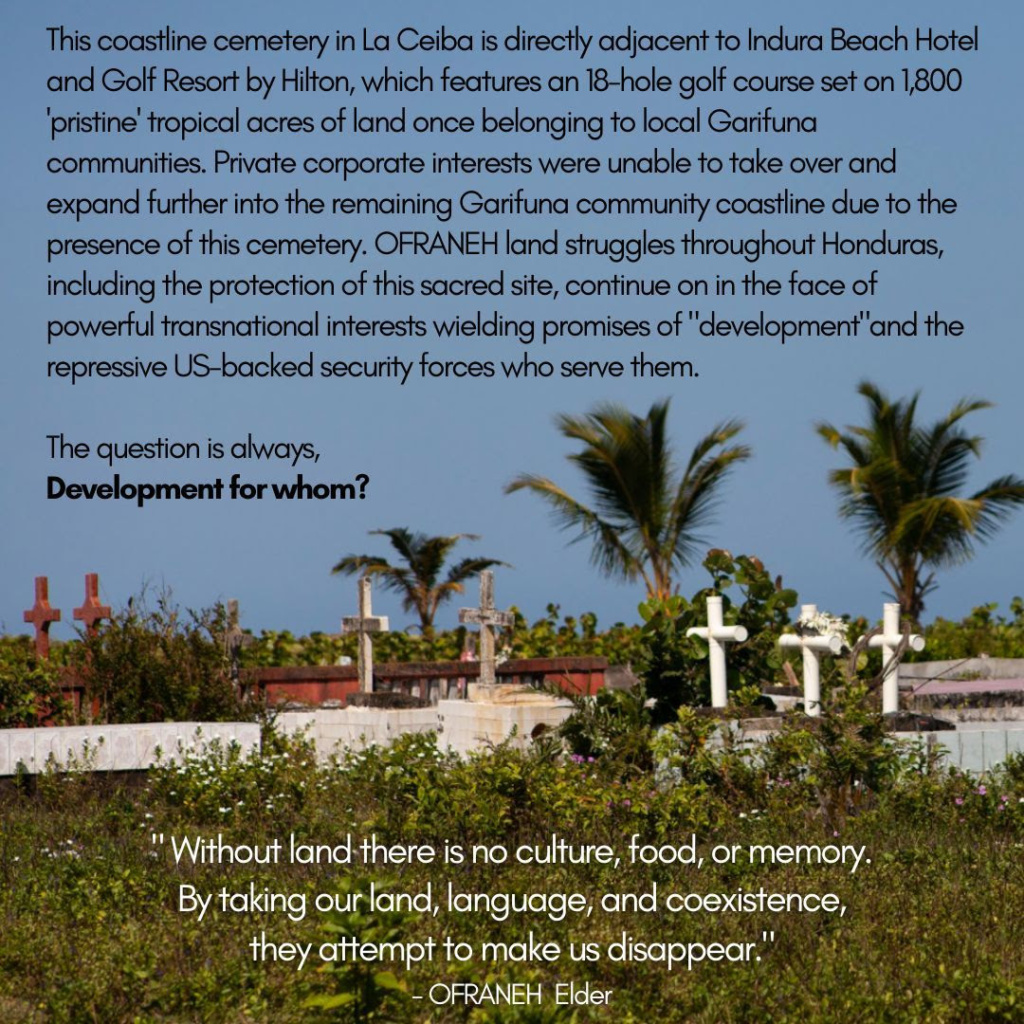 Rep. Cori Bush of Missouri's 1st district which includes the city of Ferguson shared the following with OFRANEH members:
"As a registered nurse, as a mother confronted with militarization in our streets and the killing of our community with impunity, I joined Congress to save lives…and I too, have experienced threats against my life but I won't stop like you won't stop. I express my gratitude and honor your land struggle – even in the face of adversity, which so often looks like death – you're in the work of saving lives and building upon your legacy for your children and for future communities."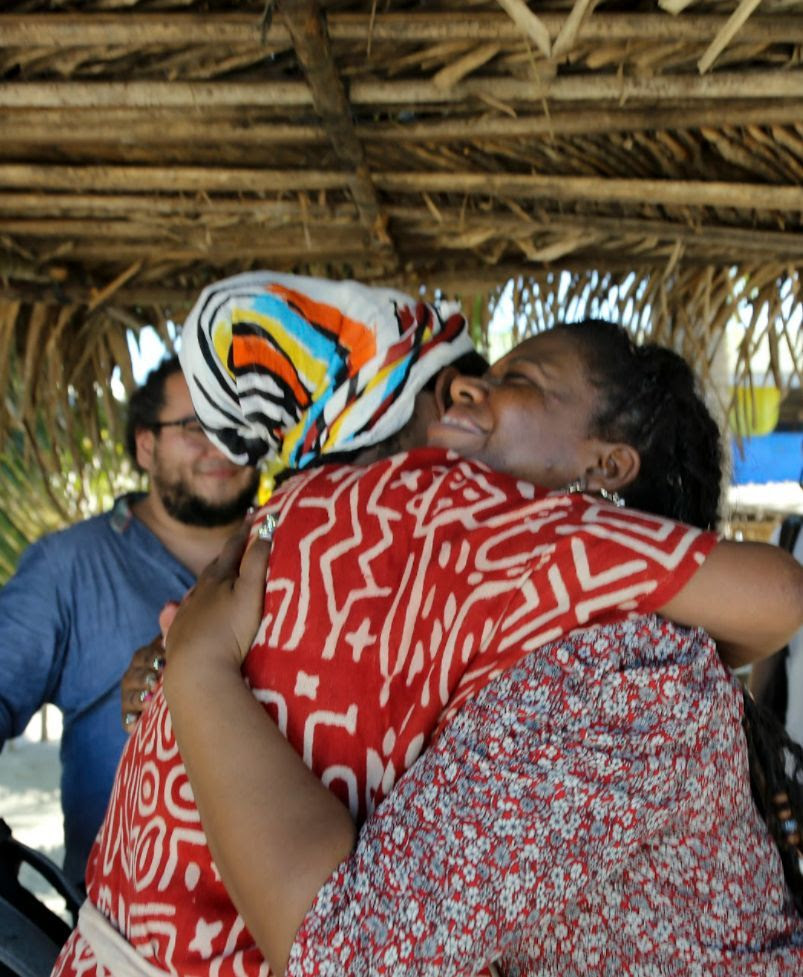 Miriam Miranda, General Coordinator of OFRANEH, and Missouri Congresswoman Cori Bush meet for the first time on ancestral Garifuna land in Honduras.
The visit to OFRANEH also included representation from the offices of U.S. Congresspeople Jesús "Chuy" Garcia (IL-04) and Jan Schakowsky (IL-09) and was one part of the Unearthing the Real Root Causes of Mass Migration from Central America Delegation. Stay tuned for additional reports from the delegation, which was organized by U.S.-based solidarity organizations, including the Witness for Peace Solidarity Collective, SOA Watch, the Committee in Solidarity with the People of El Salvador (CISPES), and the Institute for Policy Studies – Global Economy Program.
SOA Watch's participation in this delegation – and everything we do – was made possible because of support from our base. Please consider making a tax-deductible donation to support our ongoing work, including our collaborative advocacy work with sister organizations and solidarity work with communities fighting for dignity, justice, and an end to state-sanctioned violence. Your contributions will support our education, human rights, and advocacy efforts. Thank you!