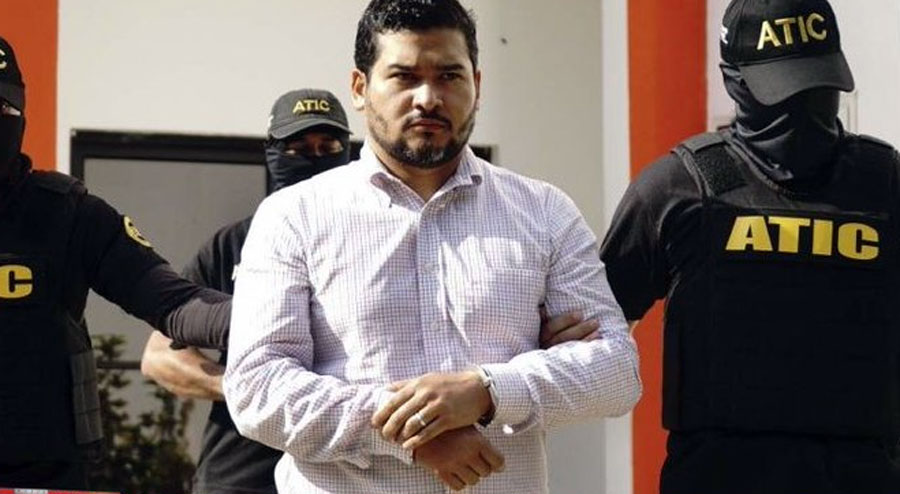 When Berta was murdered over 5 years ago, the first person who came to the minds of many close to her was David Castillo. Castillo was the CEO of the DESA company, which at the time was making its second attempt the build this Agua Zarca Hydroelectric Project on the Lenca people's sacred Gualcarque River. The first attempt had been blocked by the affected Lenca communities with Berta's leadership. And in the months preceding the murder, Berta and the communities – organized in COPINH – threatened to again stop construction of the project.
But Castillo was more than just the CEO of DESA; he was also a former military intelligence officer. Berta knew about Castillo's background in military intelligence and was concerned when he knew things about her that he shouldn't. As her daughter, Bertha Zúniga, testified during the murder trial, Castillo told Berta that she would be allowed to go to her daughter's college graduation in Cuba before the judicial system would prevent her from leaving the country because of the charges she faced for opposing the hydroelectric project. I still remember the spooked look on Berta's face when she shared this. How did Castillo know she was planning to travel to her daughter's graduation? Another time he called Berta when she was nowhere near him to comment her on the skirt she was wearing. Castillo offered to support projects in Copinh that he knew were close to Berta and he tried to remove her as an obstacle to the hydroelectric project in every way possible, seemingly making it his personal mission to stop an Indigenous woman from blocking the project.
Berta often spoke of Castillo's communications to her in hushed tones and she knew he and those connected to him were dangerous. Yet she would not be bribed, intimidated, convinced or threatened into accepting the hydroelectric project. And so she was assassinated.
But Berta has not been silenced by the murder. On Monday, July 5, 2021, despite powerful actors attempting to ensure impunity, David Castillo was found guilty for the murder of Berta Caceres.  For more about Castillo, read the report SOAW co-published last year.
The historic nature of this verdict in the face of attempts by powerful actors in Honduras to ensure impunity cannot be underestimated. Yet, justice for Berta is still a long way off. Castillo is most likely not the only intellectual author of Caceres' murder, despite being the only one charged. The majority owners of the DESA company are members of the Atala Zablah family, one of Honduras' most powerful families. Daniel Atala was called as a witness in the trial against Castillo but declined to testify as he is reportedly under investigation. However, Honduras' authorities have never even questioned him. Furthermore, the owners of PEMSA, a Panamanian company which owns the other one third of DESA are literally unknown due to the secrecy available when incorporating a company in Panama.
Honduras' government prosecutors have failed to investigate and present any evidence related to where the money to murder Berta came from despite presenting messages between Castillo and the company's former head of security discussing the money needed for the murder. This conveniently obscures who provided Castillo with the money. Why has the government failed to trace the source of the money? Who are they protecting?
Honduran authorities have not only failed to prosecute other intellectual authors for Berta's murder but they have also failed to prosecute those responsible for numerous other crimes by the criminal network that murdered Berta, which are evidenced in the phone messages and other evidence seized as part of the murder investigation. Some of those are outlined in a report SOA Watch and other organizations published.
SOA Watch salutes Berta's organization COPINH and Berta's children, Bertha, Olivia, Laura, and Salvador Zuniga Cáceres, who have worked tirelessly since Berta's assassination to demand justice and truth. And we pledge to continue working in solidarity with them until ALL those responsible for ordering and paying for Berta's murder are brought to justice.
Laura Zuniga Cáceres, Berta's youngest daughter proclaimed after the verdict, "Today is a day of victory in a long process. This is one more step on that long path to justice. We will keep contributing to this process so that [such crimes] are not repeated, but also so that the judicial process can lead to healing… the fight is hard, but in the end, as my mom said, that we are going to triumph and we are going to dismantle the violence against our people."
Brigitte Gynther
School of the Americas Watch (SOAW)
---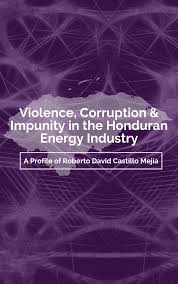 —–