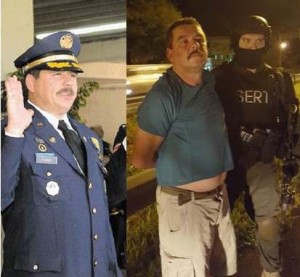 On June 21 of this year, José Pizarro Espinoza was arrested with 237 kilos of cocaine.  In 2007, however, Pizarro had been nothing less than the Director of the Public Security Forces of Costa Rica.
According to online newspaper El Comercio, Pizarro "achieved that role thanks to his extensive training and his police career trajectory, where he gained knowledge that years later would be put into the service of the narco-trafficking cartels of Colombia and Mexico, according to investigations by the authorities."
Pizarro received military training at the School of the Americas in Panamá, and by the Drug Enforcement Agency (DEA).
For Marcela Zamora, of the Costa Rica Friends Peace Center, "the arrest of Captain Pizarro, an SOA graduate, is a cause for concern because in the first place it shows us — as we had been warned —  that the training has contributed to the creation of paramilitary groups like Patrol 1856 and the Patriotic Front for.National Defense. These groups were created with the excuse of defending our borders and thus justifying the establishment of a National Army —  something which had been abolished more than five decades ago."